COVID-19 Complicates the US-China Cyber Threat Landscape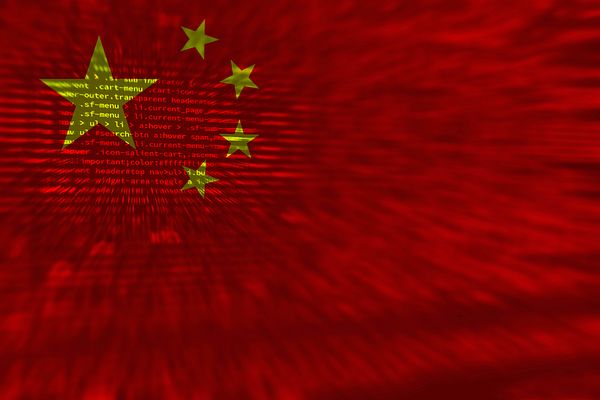 In February 2020, in an arti­cle for The Diplomat, I argued that the U.S.-China Phase One trade deal would not pre­vent future cyber­at­tacks from China. At the time, the full scale and impli­ca­tions of the coro­n­avirus out­break was dif­fi­cult to fore­cast and inte­grate into cyber strat­e­gy. A month later, COVID-19 was des­ig­nat­ed a global pan­dem­ic, and the crisis went on to gen­er­ate mass shut­downs, eco­nom­ic chaos, and increased geopo­lit­i­cal ten­sions world­wide. The cen­tral argu­ment of my ear­li­er piece — that some level of Chinese cyberes­pi­onage activ­i­ty will con­tin­ue regard­less of the suc­cess of trade nego­ti­a­tions, because the risks are low and the rewards great — remains true. However, events involv­ing the pan­dem­ic have over­shad­owed any poten­tial fall­out of the trade nego­ti­a­tions.
U.S.-China rela­tions have dete­ri­o­rat­ed under the stress of COVID-19 despite hopes for a trade deal and a focus on a warm inter­per­son­al rela­tion­ship between U.S. President Donald Trump and Chinese President Xi Jinping. In the past few months alone, ten­sions have been exac­er­bat­ed by wide­spread mis­in­for­ma­tion on the ori­gins of the virus from both Chinese and U.S. offi­cial rep­re­sen­ta­tives and racist lan­guage from the U.S. admin­is­tra­tion. Trump also decid­ed to end the U.S. rela­tion­ship with the World Health Organization over accu­sa­tions that the global body was com­plic­it in China's mis­lead­ing report­ing in the early stages of the out­break.
The sit­u­a­tion in Hong Kong has fur­ther wors­ened ten­sions, with the new nation­al secu­ri­ty law under­min­ing Hong Kong auton­o­my. In response, Trump announced mea­sures to remove spe­cial policy status for Hong Kong, and Beijing has vowed to retal­i­ate.
Adding more fuel to the fire, the United States is in the middle of pres­i­den­tial cam­paign season. The cam­paigns of former Vice President Joe Biden, the pre­sump­tive Democratic nom­i­nee, and Trump are trad­ing accu­sa­tions of being soft on China, fueled by reports that Trump asked Xi to help him win reelec­tion and that major donors and advi­sors to the Trump cam­paign have finan­cial ties to the CCP.
Amid this down­ward spiral in U.S.-China rela­tions, Chinese cyber activ­i­ty in the global space has con­tin­ued to increase. In June 2020, the Australian gov­ern­ment suf­fered a large-scale sophis­ti­cat­ed cyber­at­tack of an undis­closed nature. While Canberra point­ed­ly did not name any sus­pects, the Australian Strategic Policy Institute states that there is a 95 per­cent chance the attack was exe­cut­ed by Chinese state-backed threat actors, evi­denced by sim­i­lar­i­ties to a February 2019 attack, includ­ing reused code. U.S. Secretary of State Mike Pompeo told reporters that he had con­front­ed Chinese diplo­mats over the attack, rais­ing ten­sions fur­ther.
Rampant mis­in­for­ma­tion about the pan­dem­ic and the attack on Australian gov­ern­ment sys­tems demon­strate the influ­ence of ongo­ing events on the U.S.-China cyberthreat land­scape. There are two key changes to this threat land­scape as a result of the pan­dem­ic, each of which has mul­ti­ple facets and poten­tial impli­ca­tions.
The first sig­nif­i­cant change is in moti­va­tion, and is likely to exac­er­bate cyber hos­til­i­ties. The increase in geopo­lit­i­cal com­pe­ti­tion and dete­ri­o­rat­ing dia­logue between the United States and China will likely encour­age higher pro­file and more destruc­tive attacks on U.S. and U.S. ally firms in the telecom­mu­ni­ca­tions, tech­nol­o­gy, finance, and crit­i­cal infra­struc­ture indus­try ver­ti­cals. By com­par­i­son, the threat land­scape in February 2020 allowed for the pos­si­bil­i­ty of Chinese-backed cyber groups focus­ing on lower-scale and/or less con­spic­u­ous cyber­at­tacks. However, the cur­rent threat land­scape is less ambigu­ous, as the poten­tial for a good out­come in trade nego­ti­a­tions has been eclipsed by the pan­dem­ic. The present ten­sions, when com­bined with the con­text of the U.S. pres­i­den­tial elec­tion (which is likely to heav­i­ly focus on China's role in the global order and U.S. inter­ests), vir­tu­al­ly erase the poten­tial for deesca­la­tion of cyber­at­tacks, at least into the begin­ning of 2021.
The second key change involves the shift­ing of global views toward Chinese indus­try and tech­nol­o­gy, and car­ries the poten­tial to ease cyber hos­til­i­ties. Both the Trump and Biden cam­paigns have spoken pub­licly about per­ceived core issues with increas­ing Chinese influ­ence on the global order and reliance on Chinese-sourced supply chains for man­u­fac­tur­ing and tech­nol­o­gy. This skep­ti­cism extends to mul­ti­ple facets of the global econ­o­my, includ­ing aca­d­e­mics, telecom­mu­ni­ca­tions, and crit­i­cal indus­try. With cor­rect mes­sag­ing and diplo­mat­ic maneu­ver­ing, there could be poten­tial for the United States to shift the par­a­digm on Chinese tech­nol­o­gy and man­u­fac­tur­ing power.
A key part of U.S. and global hes­i­tance to respond effec­tive­ly to the con­stant low-level stream of cyber­at­tacks is the poten­tial for eco­nom­ic retal­i­a­tion from Chinese-con­trolled firms, which have become cen­tral to global supply chains in the past few decades. A shift in the emerg­ing norm of accom­mo­dat­ing Chinese cyber aggres­sion to avoid eco­nom­ic damage could have far-reach­ing impli­ca­tions for the inter­na­tion­al com­mu­ni­ty. Specifically, if the United States and its allies are will­ing to respond more active­ly, we could see lower rates of high-pro­file attacks from Chinese threat actors on U.S. and ally sys­tems; new inter­na­tion­al agree­ments and norms gov­ern­ing the use of cyber tools for state goals and doc­trines of pro­por­tion­ate respons­es to the use of such tools; and the denor­mal­iza­tion of state-spon­sored cyber­at­tacks as a con­stant unavoid­able real­i­ty.
There is cause for both con­cern and opti­mism in these changes, though both should be tem­pered by stand­ing real­i­ties. So long as risks remain low and rewards remain great, some level of state-backed cyber aggres­sion will con­tin­ue regard­less of shift­ing inter­na­tion­al atti­tudes and rules. In addi­tion, cyber aggres­sion is unlike­ly to grow too provoca­tive or destruc­tive, as a cen­tral ben­e­fit of such tac­tics is gain­ing advan­tages with­out incur­ring destruc­tive respons­es. Correctly respond­ing to cyber­at­tacks remains dif­fi­cult under the most clear and ideal cir­cum­stances. Under the shift­ing global norms and rules during the pan­dem­ic and the uncer­tain sit­u­a­tion of the world econ­o­my, respond­ing effec­tive­ly becomes more com­plex. Add to this a con­tentious U.S. elec­tion, ongo­ing strug­gles over AI and 5G dom­i­nance, and ter­ri­to­r­i­al dis­putes, and the abil­i­ty to send a clear mes­sage in cyber­space looks nearly impos­si­ble. Adapting to this threat land­scape will require mature, sophis­ti­cat­ed plan­ning and coor­di­na­tion with the full spec­trum of tools at the dis­pos­al of the United States, includ­ing diplo­mat­ic, intel­li­gence, mil­i­tary, finan­cial, tech­no­log­i­cal, and socio­cul­tur­al capa­bil­i­ties.
Lee Clark is a cyber intel­li­gence strate­gist cur­rent­ly work­ing on cyber defense in the aero­space and defense sec­tors. He holds an MA in intel­li­gence and inter­na­tion­al secu­ri­ty from the University of Kentucky's Patterson School. He tweets at @inktnerd.