Coronavirus Roundup, May 16-May 22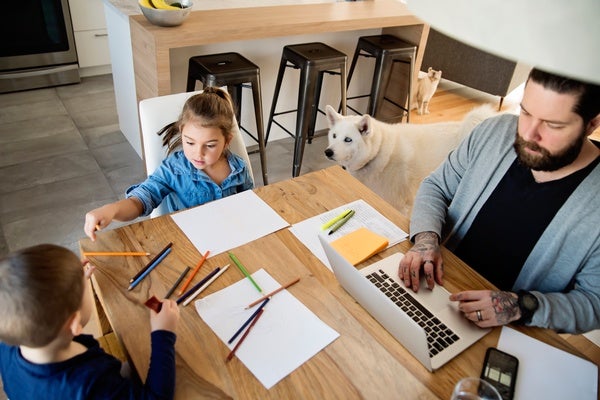 The items below are high­lights from the newslet­ter, "Smart, useful, sci­ence stuff about COVID-19." To receive newslet­ter issues daily in your inbox, sign-up here.
STAT has pub­lished a nicely writ­ten, tech­ni­cal piece by Sharon Begley that describes some unusu­al fea­tures of how SARS-CoV‑2 infects our cells and hijacks our genes to make copies to itself. It does so "in a way that might explain why the elder­ly are more likely to die of COVID-19 and why antivi­ral drugs might not only save sick patients' lives but also pre­vent severe dis­ease if taken before infec­tion," Begley writes (5÷21÷20).
A 5/19/20 story by Ewen Callaway for Nature pro­vides excel­lent con­text and analy­sis for inter­pret­ing the true promise of recent news about advances in three efforts to devel­op a vac­cine to pro­tect against the new coro­n­avirus. "We might have vac­cines in the clinic that are useful in people within 12 or 18 months," says a University of Wisconsin-Madison virol­o­gist quoted in the story.
Take a spin through Ben Johnson's 5/15/20 COVID-19 coro­n­avirus com­pendi­um of research high­lights. Johnson is head of com­mu­ni­ties and engage­ment for Springer Nature. Entries include a study iden­ti­fy­ing new tar­gets in the genes and in an exter­nal pro­tein of SARS-CoV‑2 for antivi­ral drugs; a study link­ing a drop in Milan's air pol­lu­tants to Italy's lock­down; sur­veys find­ing high levels of knowl­edge in China about the out­break and high com­pli­ance with public health mea­sures in Nigeria; and research describ­ing cases and out­breaks in Brazil and Peru.
This 5/13/20 piece illus­trates the work­ings of the Abbott Laboratories' ID Now test for the new coro­n­avirus. Thanks to a reader for refer­ring me to this story, by Jeremy White and Keith Collins at The New York Times
Here's a free down­load of the June issue of Scientific American, fea­tur­ing a spe­cial report on the coro­n­avirus pan­dem­ic, "how it start­ed, where it's headed, and how sci­en­tists are fight­ing back."
"Never go back to the office" and "Get used to work­ing from home," read the head­line and sub-head­line/teas­er of this essay by Juliette Kayyem, a former assis­tant sec­re­tary of U.S. Department of Homeland Security who cur­rent­ly is at the Harvard Kennedy School of Government. The Atlantic (5÷19÷20).
"Three stretch­es to tend to the aches and pains of work­ing from home," by A.C. Shilton for The New York Times (5÷19÷20). I got some instant relief just by doing the stretch­es as shown in the story's photos.