Coronavirus Fraudsters Keep Prosecutors Busy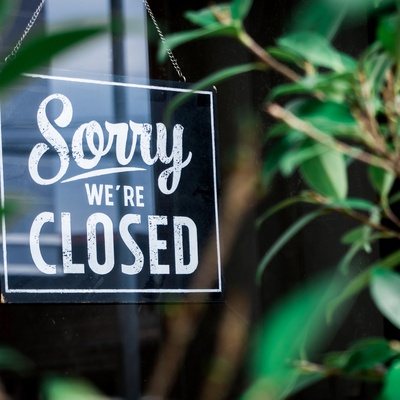 This story orig­i­nal­ly appeared on Stateline.
A Hollywood film pro­duc­er alleged­ly tried to use $1.7 mil­lion from the fed­er­al coro­n­avirus busi­ness relief fund to pay per­son­al credit card bills. Two New England men alleged­ly applied for more than half a mil­lion in refund­able loans through the pro­gram by claim­ing to have dozens of employ­ees at four busi­ness­es. They had none.
Many fraud­sters have sub­mit­ted false state unem­ploy­ment claims. In Washington state, the unem­ploy­ment system tem­porar­i­ly crashed under the weight of hun­dreds of mil­lions of dol­lars in pay­ments for fake claims.
These are just a few exam­ples of what pros­e­cu­tors say are tens of thou­sands of attempts to rip off gov­ern­ments by fraud­u­lent­ly filing for expand­ed unem­ploy­ment ben­e­fits or lying on appli­ca­tions for the Paycheck Protection Program, which was designed to assist small busi­ness­es forced to close or dras­ti­cal­ly cut back due to the pan­dem­ic.
Because of the urgent need, offi­cials designed the pro­grams to send out money quick­ly, but that speed also pre­sent­ed more oppor­tu­ni­ties for scams, experts said.
State attor­neys gen­er­al from Massachusetts to California are watch­ing for poten­tial frauds and warn­ing legit­i­mate busi­ness­es to be on the look­out.
Attorneys gen­er­al are crack­ing down on fake unem­ploy­ment claims and work­ing to recov­er the money.
And a number of attor­neys gen­er­al have warned banks that they are look­ing into the lenders' prac­tices to make sure they catch bad PPP loan appli­ca­tions and don't add to the prob­lem with any under­hand­ed prac­tices of their own.
The amount of scam­ming is sig­nif­i­cant. The FBI's PPP Fraud Working Group is inves­ti­gat­ing $42 mil­lion in fraud. The Federal Trade Commission as of June 8 received 91,000 reports of fraud cost­ing vic­tims $59.2 mil­lion. And Google report­ed it is block­ing 18 mil­lion scam emails every day.
President Donald Trump signed a PPP exten­sion Saturday that will allow busi­ness­es to apply for loans until Aug. 8. Otherwise, the pro­gram would have expired today with about $130 bil­lion left unused. The exten­sion increas­es the chances for fraud as well, experts said, and they expect more com­plex decep­tions to con­tin­ue.
Brian Hayes, a part­ner in the law firm Holland & Knight's Chicago office and a former assis­tant U.S. attor­ney and FBI spe­cial agent, said attor­neys gen­er­al are warn­ing lenders to watch for appli­ca­tions from people pur­port­ing to own small busi­ness­es or claim­ing large num­bers of employ­ees when they don't exist.
Small-busi­nes­sown­ers should be leery of offers to help them obtain PPP loans, espe­cial­ly from com­pa­nies that want a pay­ment for doing so, since apply­ing for a loan is free.
"Circumstances required that the aid be made avail­able quick­ly to people," Hayes said in a phone inter­view. He said fed­er­al admin­is­tra­tors "relaxed due dili­gence and under­writ­ing stan­dards that would oth­er­wise apply to com­mer­cial loans. That made [bor­row­ing] easier but it was neces­si­tat­ed by the crisis."
Hayes also noted that the pan­dem­ic aid has taken the form of large amounts of money sent out all at once. "That's dif­fer­ent from other gov­ern­ment pro­grams like food assis­tance and unem­ploy­ment, where the money [usu­al­ly] trick­les out in small amounts," he said. "You can end up with a really big check from some of these pro­grams. That's unique in terms of fraud sus­pi­cion."
The extent of the unem­ploy­ment fraud is now begin­ning to sur­face, with states paying out unprece­dent­ed mil­lions to the record num­bers of unem­ployed. In Washington state, offi­cials announced a theft of between $550 mil­lion and $650 mil­lion, of which about $333 mil­lion was recov­ered. State offi­cials said the thefts were the result of large num­bers of false fil­ings by indi­vid­u­als who were not enti­tled to ben­e­fits.
But efforts to root out the fraud con­tin­ue to slow legit­i­mate pay­ments for tens of thou­sands of out-of-work people in Washington, said Suzi LeVine, Employment Security Department com­mis­sion­er.
New York Attorney General Letitia James, a Democrat, issued a list of warn­ings for small busi­ness­es that are in danger of scam­mers seek­ing to offer "help" in obtain­ing the PPP loans. James issued a cease and desist order for a fraud­u­lent com­pa­ny with a web­site labeled as SBA.com. The true Small Business Administration web­site is SBA.gov.
The fake site adver­tis­es a link to "Covid-19 Relief," James said in a news release, and a link to a button saying "Your Paycheck Protection Program Loan starts here." James advised small busi­ness­es seek­ing the loans to go straight to the SBA gov­ern­ment web­site with­out look­ing for help from any third-party com­pa­ny.
"It's imper­a­tive that small busi­ness­es know about the finan­cial aid that is avail­able and aren't duped in the process of apply­ing for these life­lines," James said.
The .com/.gov mix-up even fooled U.S. Treasury Secretary Steven Mnuchin, who incor­rect­ly urged small busi­ness­es to visit SBA.com to learn more about PPP loans at a news con­fer­ence in April. He was cor­rect­ed by the White House.
Delaney Kempner, spokes­woman for James, said in addi­tion to advis­ing busi­ness­es on how to spot fraud, the attor­ney gen­er­al also is accept­ing and pur­su­ing con­sumer-based fraud com­plaints.
"In terms of price goug­ing, we've received more than 7,000 com­plaints, issued more than 1,590 cease and desist orders to busi­ness­es for price goug­ing essen­tial goods," Kempner said in an email. "And we also sued a big whole­saler for dras­ti­cal­ly increas­ing costs of Lysol over the past few months."
Arkansas Attorney General Leslie Rutledge, a Republican and a senior member of the National Association of Attorneys General con­sumer pro­tec­tion com­mit­tee, warned that scam artists are con­tact­ing busi­nes­sown­ers claim­ing to be affil­i­at­ed with the fed­er­al pay­check pro­gram.
Like James, she advised shop­keep­ers to con­tact the Small Business Administration direct­ly.
"These pay­check pro­tec­tion loans are a key part to our eco­nom­ic recov­ery to assist hard work­ing Arkansas busi­ness­es and their employ­ees," she said in a state­ment. "But, it is shame­ful and ille­gal to pose as a gov­ern­ment entity to pro­vide false and decep­tive ser­vices to busi­ness­es that are trying to use the pay­check pro­tec­tion loan to sur­vive."
Massachusetts Attorney General Maura Healey, a Democrat, is look­ing at sev­er­al banks based in her state to see if they unfair­ly favored larger cus­tomers over small­er busi­ness­es when it came to facil­i­tat­ing the PPP loans, after her office received sev­er­al com­plaints, the Boston Globe report­ed.
The banks under scruti­ny include Bank of America, Santander, TD Bank and Wells Fargo. In addi­tion, Bank of America, Wells Fargo, JPMorgan Chase and US Bank are the sub­jects of a class action law­suit filed by plain­tiffs' attor­neys in California on behalf of an optometrist, a restau­rant and a pro­mo­tions com­pa­ny as rep­re­sen­ta­tive clients of the class, charg­ing that they favored large reg­u­lar cus­tomers over small­er, newer clients in pro­cess­ing the PPP loans. Other suits are likely.
Bank of America spokesman Bill Halldin in an email denied the accu­sa­tion. He said 73% of the loans Bank of America com­plet­ed under the PPP pro­gram were for less than $50,000, and 82% were for busi­ness­es with 10 employ­ees or fewer.
Fewer than 2% of the loans went to busi­ness­es with more than 100 employ­ees, Halldin said.
Lee Henderson, a spokesman for US Bank,said it is "absolute­ly not accu­rate," that it pri­or­i­tized wealth­i­er clients, adding that the major­i­ty of loans the bank made in Phase 1 of the pro­grams were to "very small busi­ness­es."
A Wells Fargo spokesman declined com­ment and the other banks did not respond to email requests for com­ment.
Healy, head­ing a group of 24 attor­neys gen­er­al, in May sent com­ments as part of rule­mak­ing to the fed­er­al Small Business Administration and a letter to Congress call­ing for fur­ther clar­i­ty in obtain­ing the loans for small busi­ness­es.
Healy said that the pro­gram "suf­fers from a lack of trans­paren­cy, tech­ni­cal savvy, and func­tion­al­i­ty that has led to funds being dis­trib­uted in a manner overly ben­e­fit­ting large, well-con­nect­ed com­pa­nies and left many small busi­ness­es under­served."
Anne Hartman, part­ner in the whistle­blow­ers group of the Constantine Cannon law firm's San Francisco office, said that when it comes to fraud­u­lent loan appli­ca­tions, "it's up to the banks to per­form their under­writ­ing and due dili­gence." Law enforce­ment offi­cials should go after banks that give out money with­out check­ing on the bor­row­ers, she said.
"PPP has some rules that hold banks harm­less. That only goes so far, when faced with a bor­row­er that is making state­ments that no rep­utable lender would rely on." But, she said, those kinds of abuses will come to light more slowly.
The Hollywood pro­duc­er, William Sadleir, 66, of Beverly Hills, alleged­ly paid off per­son­al credit card debts and other per­son­al expens­es with the PPP loan, accord­ing to Brian Benczkowski, an assis­tant attor­ney gen­er­al in the U.S. Justice Department's crim­i­nal divi­sion.
"As the depart­ment has made clear, those who defraud the PPP to line their own pock­ets at the expense of the American people will be brought to jus­tice," Benczkowski said in a state­ment.
Samuel Yates, 32, of Maud, Texas, alleged­ly sought mil­lions of dol­lars in for­giv­able loans guar­an­teed by the SBA from two dif­fer­ent banks by claim­ing to have over 400 employ­ees earn­ing wages when, in fact, no employ­ees worked for his pur­port­ed busi­ness, Benczkowski said in a sep­a­rate state­ment.
And pros­e­cu­tors also charged David A. Staveley, 52, of Andover, Massachusetts, and David Butziger, 51, of Warwick, Rhode Island, with making up busi­ness­es and employ­ees and seek­ing about $544,000 in loans under the pro­gram.