CITES, the Treaty That Regulates Trade in International Wildlife, Is Not the Answer to Preventing Another Zoonotic Pandemic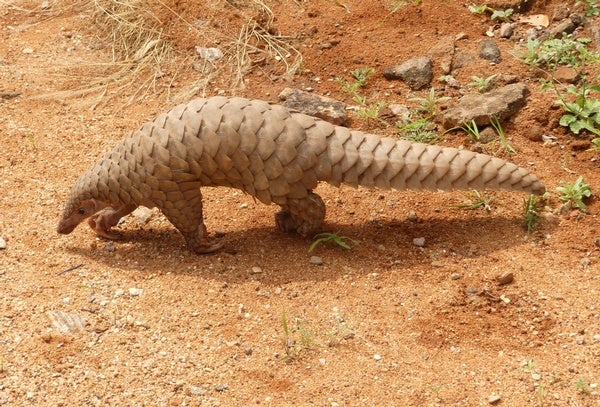 Much is being writ­ten today on the role of wildlife trade in the COVID pan­dem­ic. It would be irre­spon­si­ble for any gov­ern­ment, or anyone really, not to ask how we can pre­vent the next such pan­dem­ic, and what we should do about the wildlife trade in that con­text. While many are sug­gest­ing respons­es that will only mar­gin­al­ly reduce the risk, I believe it is within our abil­i­ty — and is absolute­ly our respon­si­bil­i­ty — to make anoth­er such zoonot­ic pan­dem­ic extreme­ly unlike­ly.
I have worked on wildlife trade (among other con­ser­va­tion issues) for more than 30 years. That includes efforts through the Convention on International Trade in Endangered Species of Wild Fauna and Flora (CITES), which reg­u­lates inter­na­tion­al trade in species that may become threat­ened, and pro­hibits inter­na­tion­al com­mer­cial trade in threat­ened and endan­gered species. Were it not for CITES and its imple­men­ta­tion, I am con­vinced that many species would have been traded to extinc­tion (includ­ing the tiger, African ele­phant, African grey parrot, and many more).
Some people are claim­ing that since the CITES treaty reg­u­lates inter­na­tion­al trade in some wildlife species, it should be amend­ed to reduce the risk of future such pan­demics. I think that would be a mis­take; any virus is entire­ly agnos­tic to the legal­i­ty of its host. The only way to truly pre­vent some­thing is to elim­i­nate the root cause. In this case, we must put an end to the com­mer­cial trade in wildlife for human con­sump­tion (with excep­tions for for indige­nous peo­ples and local com­mu­ni­ties that are depen­dent on wildlife con­sump­tion for their food secu­ri­ty or cul­tur­al expres­sion ).
The 45-year-old CITES con­ven­tion reg­u­lates the inter­na­tion­al trade in species listed on its appen­dices. Currently, around 5,000 animal species are listed on CITES Appendix II, which allows for reg­u­lat­ed inter­na­tion­al trade as long as it is legal and sus­tain­able. Another approx­i­mate­ly 670 animal species are on Appendix I, which pro­hibits all inter­na­tion­al trade for pri­mar­i­ly com­mer­cial pur­pos­es (includ­ing ele­phants, rhinos, pan­golins and much more).
So why not amend CITES to take into con­sid­er­a­tion the risk to human health of trade in cer­tain species? Here are five rea­sons:
1. The CITES treaty deals only with the impact of wildlife trade on pop­u­la­tions of the traded species in the wild.
It has no capac­i­ty to deal with the health or dis­ease impacts of traded wildlife or any dis­ease issues. CITES has no man­date to reg­u­late or pro­hib­it trade that may threat­en the health of people, live­stock, or other wildlife.
When CITES was draft­ed in the early 1970s, the world was far less glob­al­ized and inter­con­nect­ed. The treaty did not deal in any way with the impact of trade in ani­mals and plants on wildlife, live­stock or people when import­ed.
The CITES Secretariat has stated on the CITES web­site: "Matters regard­ing zoonot­ic dis­eases are out­side of CITES's man­date, and there­fore the CITES Secretariat does not have the com­pe­tence to make com­ments regard­ing the recent news on the pos­si­ble links between human con­sump­tion of wild ani­mals and COVID-19."
2. The large major­i­ty of wildlife species traded com­mer­cial­ly for human con­sump­tion are not cov­ered by CITES at all.
CITES is about threat­ened or poten­tial­ly threat­ened species that are at risk from inter­na­tion­al trade, and aims to ensure their con­ser­va­tion in the wild. But pre­vent­ing anoth­er pan­dem­ic is not about whether species are threat­ened, endan­gered or common. Viruses don't care if that animal's species is threat­ened in the wild or not, or whether the animal was obtained legal­ly or ille­gal­ly; whether it came out of a forest or was bred on a farm.
If the cur­rent list of CITES species is the only focus, or this becomes only about ille­gal trade, then a future zoonot­ic out­break lead­ing to a pan­dem­ic is inevitable.
3. The treaty would have to be sig­nif­i­cant­ly amend­ed in mul­ti­ple places to include in its man­date safe­guards against the risk of viral spillover or other health risks.
The treaty does allow for such amend­ment, but the process would likely take many years, even if the required one third of all CITES member gov­ern­ments agreed to con­vene a meet­ing to nego­ti­ate the amend­ment, and the required two thirds voted to adopt any amend­ments.
Further, amend­ing the CITES Convention to include species that are not threat­ened them­selves by trade would require amend­ing the fun­da­men­tal prin­ci­ples of the treaty itself, and it is not likely that CITES nego­tia­tors would agree to such changes.
There is also no health man­date (human or animal) any­where in the nego­ti­at­ing his­to­ry of CITES. The issue at hand is also too urgent; the last time the CITES treaty was amend­ed, it took 30 years for the agreed amend­ment (which was rel­a­tive­ly minor) to be rat­i­fied by a suf­fi­cient number of par­tic­i­pat­ing gov­ern­ments.
4. A broad­er ban on wildlife trade is needed. A process to amend the CITES treaty implies a goal of pro­hibit­ing or reg­u­lat­ing the inter­na­tion­al trade in only some species based on the risk of their trade or con­sump­tion caus­ing a viral spillover that could lead to an epi­dem­ic or pan­dem­ic, rather than pro­hibit­ing all such com­mer­cial trade.
This is a case of "inno­cent until proven guilty" versus "guilty until proven inno­cent." There have been sci­en­tif­ic efforts to pre­dict emerg­ing infec­tious dis­eases from wildlife; as we see today, they could not pre­vent the COVID-19 pan­dem­ic. A research approach look­ing at study­ing the issue fur­ther and iden­ti­fy­ing a few high-risk mar­kets or species will not pre­vent anoth­er pan­dem­ic, and is there­fore irre­spon­si­ble. We can never be cer­tain which species or market will cause the next pan­dem­ic; but we are cer­tain that if all such mar­kets close, we will be much closer to pre­ven­tion.
It is far prefer­able to take a strong, pre­cau­tion­ary, public health – based approach, by work­ing to end all com­mer­cial trade in wildlife (par­tic­u­lar­ly birds and mam­mals) for con­sump­tion, and to close all such com­mer­cial mar­kets. Such a trade/market – based approach, rather than a species-by-species approach, has a far higher prob­a­bil­i­ty of achiev­ing the goal of pre­vent­ing anoth­er zoonot­ic pan­dem­ic.
5. The issue goes beyond wildlife pro­tec­tion. Dealing with the risk of anoth­er zoonot­ic pan­dem­ic linked to com­mer­cial wildlife trade for human con­sump­tion is both a health and a wildlife issue — and comes under the head­ing of "One Health."
This is some­thing that should not be under the umbrel­la of a purely wildlife trade and con­ser­va­tion con­ven­tion, but rather should be con­sid­ered in a more holis­tic and inte­grat­ed fash­ion at the inter­gov­ern­men­tal and nation­al levels.
In con­clu­sion, allow­ing com­mer­cial trade in wildlife for human con­sump­tion, and asso­ci­at­ed mar­kets, has led to a mas­sive inter­na­tion­al prac­tice of remov­ing ani­mals from their nat­ur­al habi­tats, putting them in boxes or cages, ship­ping them within coun­tries or across the world, mixing them with other wild and domes­ti­cat­ed species, sell­ing them as food in mar­kets or slaugh­ter­ing them in the market along with other species, and hoping that all this doesn't end up in a zoonot­ic dis­ease out­break.
Policy should not be based on hope, but sci­ence. A response must be pro­por­tion­ate to the threat, not lim­it­ed to what is com­fort­able. We see now that if we want to pre­vent a future pan­dem­ic, then this com­mer­cial trade in wildlife (par­tic­u­lar­ly birds and mam­mals) for human con­sump­tion (and mar­kets) must end. Such a policy will have to be imple­ment­ed dif­fer­ent­ly by each coun­try, in its own con­text. China has already taken bold steps to close its trade and mar­kets. If the world fails to learn its lesson now, and does not take action to close these mar­kets and this trade, future gen­er­a­tions will judge us harsh­ly for our inac­tion and indif­fer­ence to their suf­fer­ing.
Governments should con­sid­er work­ing col­lab­o­ra­tive­ly through the United Nations and its orga­ni­za­tions (World Health Organization, World Organization for Animal Health, Food and Agriculture Organization, etc.) to adopt a strong pro­to­col and guid­ance on this issue (with the nec­es­sary caveats for indige­nous peo­ples and local com­mu­ni­ties).
Amending CITES is not the way to go. After work­ing on CITES with part­ner gov­ern­ments for three decades, includ­ing 11 years on CITES with the U.S. gov­ern­ment, I can say it's a fan­tas­tic treaty that has made a tremen­dous dif­fer­ence for many species. But it is the solu­tion to a dif­fer­ent prob­lem.