China's 1st Type 075 Amphibious Assault Ship Casts Off to Sea Trials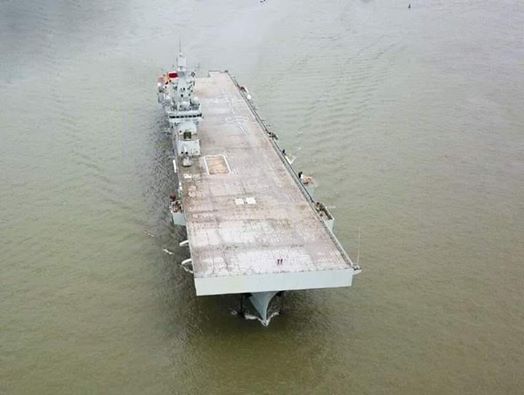 The People's Liberation Army Navy's (PLAN) new Type 075 amphibi­ous assault ship (LHD) has headed out for sea trials accord­ing to the footage emerg­ing on local social media.
The Type 075 land­ing heli­copter dock (LHD) was launched by Hudong Zhonghua Shipyard in September 2019.
The new class of ship builds upon the small­er Type 071 land­ing plat­form dock (LPD) which is already in ser­vice with the People's Liberation Army (Navy).
Estimates show the ship dis­places up to 40,000 tons, coming close to US Navy's Wasp- and America-class amphibi­ous ships that can oper­ate over 20 air­craft.
A second Type 075 ship is already under con­struc­tion while a third one is expect­ed to be even larger than its pre­de­ces­sors.