Census Bureau Seeks Industry Input on Cybersecurity Acquisitions Strategy for Next Decade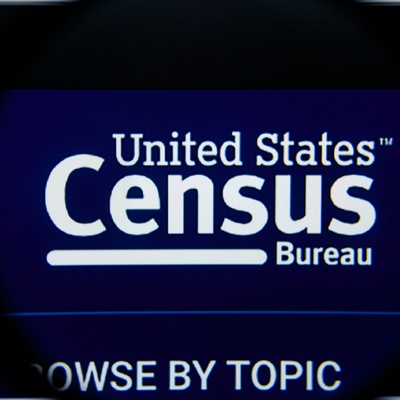 With gov­ern­ment watch­dogs eyeing its oper­a­tions, the U.S. Census Bureau issued a request for infor­ma­tion as it decides on acqui­si­tions it might make to improve cyber­se­cu­ri­ty in a number of areas.
The cen­turies-old decen­ni­al census is being con­duct­ed dig­i­tal­ly for the first time this year, a her­culean effort that is pro­ject­ed to cost $15.6 bil­lion and opened the count to new cyber­se­cu­ri­ty vul­ner­a­bil­i­ties.
"The pur­pose of this request for infor­ma­tion is to pro­vide infor­ma­tion to the United States Census Bureau to help deter­mine an acqui­si­tion strat­e­gy for cyber­se­cu­ri­ty for the coming decade," reads the doc­u­ment posted to betaSAM.gov Wednesday. "The USCB believes indus­try holds the most cur­rent and best prac­tices in these areas impact­ed by cyber­se­cu­ri­ty and seeks rec­om­men­da­tions on how to best acquire the needed indus­try knowl­edge and exper­tise and achieve ben­e­fits in accor­dance with fed­er­al require­ments."
The Census Bureau's cyber­se­cu­ri­ty pos­ture has received some stern crit­i­cism from the Government Accountability Office in the years lead­ing up to the cur­rent count. And the RFI is look­ing for input to address some of the very weak­ness­es GAO flags.
"There's a lot more work left to do and we believe that bureau man­age­ment needs to con­tin­ue its focus on over­com­ing key cyber­se­cu­ri­ty chal­lenges we've pre­vi­ous­ly report­ed on," GAO's Director of Information Technology and Cybersecurity Nick Marinos told Nextgov, "includ­ing address­ing cyber­se­cu­ri­ty weak­ness­es within pre­scribed time frames, com­bat­ing social media dis­in­for­ma­tion, and pro­tect­ing the pri­va­cy of respon­dent data."
On timing and vis­i­bil­i­ty issues, for exam­ple, the USCB is seek­ing infor­ma­tion on ven­dors' abil­i­ty to pro­vide pro­fes­sion­al mon­i­tor­ing ser­vices for all its tech­nol­o­gy and infor­ma­tion assets "on a 24÷7÷365 basis," and how it might also lever­age emerg­ing tech­nol­o­gy.
"Through the use of next gen­er­a­tion arti­fi­cial intel­li­gence and machine learn­ing, the goal is to estab­lish near real-time sit­u­a­tion­al aware­ness of high value tech­nol­o­gy and infor­ma­tion assets," the RFI states. "This approach reduces depen­den­cies on point in time assess­ments while increas­ing con­tin­u­ous mon­i­tor­ing capa­bil­i­ties."
The Census Bureau's acqui­si­tion deci­sions on cyber­se­cu­ri­ty, in gen­er­al, have received sig­nif­i­cant scruti­ny. A December 2019 Reuters report points out the bureau ended up paying much more to con­tract out ser­vices that may have been better accom­plished in-house.
The dead­line for respond­ing to the Census Bureau's RFI is July 15. The dead­line for ques­tions is June 5.
In the mean­time, GAO will be prepar­ing its next report, and will con­tin­ue to exam­ine the bureau's cyber strate­gies, includ­ing its acqui­si­tions deci­sions.
"We con­tin­ue to mon­i­tor the bureau's efforts in these areas and will be report­ing out again soon on their status in the next few months," Marinos said.