Bougainville Elects Ishmael Toroama President, Eyes Set on Independence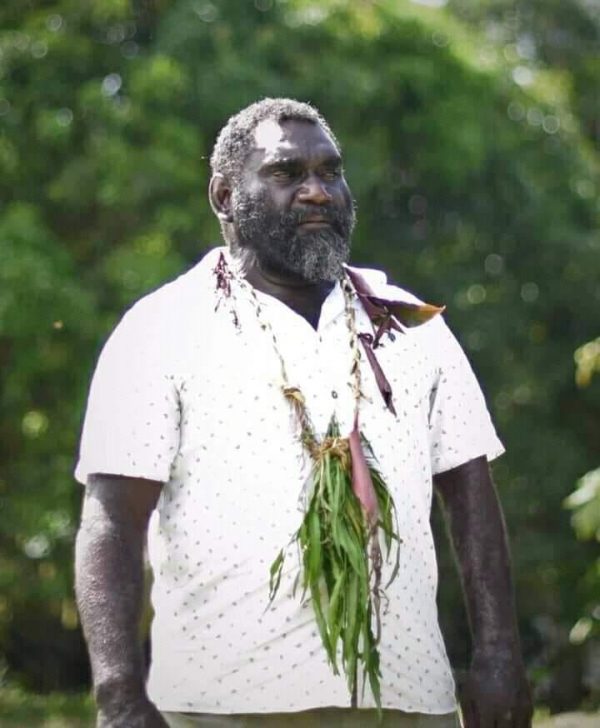 Last week the elec­tion results in Papua New Guinea's autonomous region of Bougainville were announced. This was the first elec­tion to be held after the region voted over­whelm­ing­ly (97.7 per­cent) in favor of pur­su­ing inde­pen­dence from PNG. The new pres­i­dent of Bougainville will be Ishmael Toroama, a former com­man­der in the Bougainville Revolutionary Army, and one of the key play­ers in the sign­ing of the peace agreement with PNG in 2001 after a decade-long civil war.
In voting for Toroama, the people of Bougainville con­sol­i­dat­ed their col­lec­tive posi­tion in regard to their future status. Toroama stated during the cam­paign that the nego­ti­a­tions with the PNG gov­ern­ment for the inde­pen­dence of Bougainville needed to be con­duct­ed quick­ly, and pro­posed a time­frame of two to three years. This may be ambi­tious, given the ref­er­en­dum was non-bind­ing and PNG is reluc­tant to acqui­esce to Bougainville's inde­pen­dence. However, sig­nalling that inde­pen­dence would be his intent and win­ning a demo­c­ra­t­ic man­date on such a plat­form gives him con­sid­er­able lever­age.
While he may have this man­date, how he approach­es the issue will be the true test of his states­man­ship, because there are many moving parts at play beyond just hon­or­ing the inde­pen­dence ref­er­en­dum. Defending the sta­bil­i­ty of not just Bougainville and PNG, but the entire Melanesian region will need to be fac­tored into Toroama's approach to his nego­ti­a­tions with Port Moresby. Other inde­pen­dence move­ments are brew­ing through­out the region, and while some may have merit, they are also del­i­cate issues that could poten­tial­ly pro­voke vio­lence if not approached with care.
Last week there were major protests in West Papua, for exam­ple, where local move­ments for inde­pen­dence from Indonesia are keenly observ­ing Bougainville's tra­jec­to­ry. On October 4, New Caledonia will hold a second referendum on inde­pen­dence from France. The province of Malaita in the Solomon Islands is attempting to orga­nize an inde­pen­dence ref­er­en­dum due to its dis­gruntle­ment with the cen­tral gov­ern­ment in Honiara. Alongside this, other provinces in PNG have been express­ing a desire to gain greater autonomy from Port Moresby. Fear of insti­gat­ing fur­ther seces­sion is one of the rea­sons why the PNG gov­ern­ment may be reluc­tant to grant inde­pen­dence for Bougainville.
Added to this is the influ­ence of for­eign powers on Bougainville, in par­tic­u­lar the diplo­mat­ic recog­ni­tion battle between China and Taiwan. Taiwan has already start­ed laying the ground­work with Bougainville, imme­di­ate­ly send­ing a letter con­grat­u­lat­ing Toroama on his vic­to­ry. The letter also affirmed that Taipei would open a branch of the Taiwan International Cooperation and Development Fund in Buka, offered med­ical assis­tance to Buka's hos­pi­tal, schol­ar­ships for Bougainville stu­dents, and train­ing for gov­ern­ment offi­cials. No doubt Beijing is con­sid­er­ing coun­ter­mea­sures to make sure that if Bougainville does become the world's newest coun­try, they imme­di­ate­ly rec­og­nize China.
These attempts to gain influ­ence push and pull on devel­op­ing coun­tries with great force. Bougainville remains a region of sig­nif­i­cant devel­op­men­tal needs. Currently only 14 percent of its government's expen­di­tures are derived from inter­nal rev­enue gen­er­a­tion, which makes it reliant on inter­na­tion­al aid and good­will. However, Beijing and Taipei attempt­ing to manip­u­late these needs for their own pur­pos­es is an unfair game. While Taipei's offers in its letter to Toroama may be gen­uine, they are not alto­geth­er altru­is­tic.
This is tough ter­rain for Toroama to nego­ti­ate as a new leader. One factor that may assist him in his deci­sion-making is the pres­ence of four women in the newly elect­ed House of Representatives. The par­tic­i­pa­tion of women in diplo­mat­ic nego­ti­a­tions is key to maintaining peace, and so the pres­ence of these women should be con­sid­ered a great advan­tage to the new pres­i­dent.
Of the three coun­tries in the world with no female rep­re­sen­ta­tives in their nation­al par­lia­ments, Melanesia has two: PNG and Vanuatu. Yet Bougainville has rec­og­nized the impor­tance of includ­ing women in its leg­isla­tive body by having three reserved seats for women. With anoth­er woman winning one of the "open" seats, there is hope that the Toroama will give at least one of these women a min­is­te­r­i­al posi­tion, and not side­line them during this impor­tant stage in Bougainville's his­to­ry.
Toroama's path from a com­man­der in the Bougainville Revolutionary Army during the region's civil war, to help­ing nego­ti­ate the peace agree­ment that laid the path for last year's ref­er­en­dum on inde­pen­dence, and now the poten­tial found­ing father of the world's newest coun­try is a com­pelling story. Yet he finds him­self in a posi­tion of great respon­si­bil­i­ty, with numer­ous com­pet­ing inter­ests to bal­ance. His work as pres­i­dent will need to be for the well-being of Melanesia as a whole, not just Bougainville.