Bill Would Increase Broadband, Telehealth Capabilities in Rural America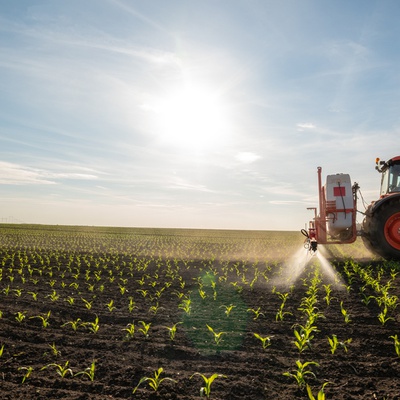 A bipar­ti­san Senate bill would inject $2 bil­lion to the Rural Health Care pro­gram in response to the coro­n­avirus pan­dem­ic.
The RHC — main­tained by the Federal Communications Commission — pro­vides fund­ing to eli­gi­ble health care providers for telecom­mu­ni­ca­tions and broad­band ser­vices relat­ed to health care, includ­ing tele­health ser­vices.
The Health Care Broadband Expansion During COVID-19 Act, led by Sens. Brian Schatz, D‑Hawaii, and Lisa Murkowski, R‑Alaska, fol­lows Senate pres­sure in early May to include $2 bil­lion in the next coro­n­avirus response leg­is­la­tion. Sens. John Boozman, R‑Ark., Angus King, I‑Maine, Gary Peters, D‑Mich., Dan Sullivan, R‑Alaska, Kevin Cramer, R‑N.D., and Ed Markey, D‑Mass., are cospon­sor­ing the leg­is­la­tion.
"During this pan­dem­ic, tele­health ser­vices are help­ing fam­i­lies receive the crit­i­cal health care they need," Schatz said in a state­ment. "Our bill will pro­vide much-needed fund­ing to help hos­pi­tals improve their con­nec­tiv­i­ty so they can care for more patients."
Murkowski said Alaska, which includes many small, remote com­mu­ni­ties — some with­out access to roads — has expe­ri­enced a "dra­mat­ic increase in the demand for tele­health."
"Unfortunately, as a result, the Rural Health Care Program has already out­paced the fund­ing it was allo­cat­ed prior to the out­break and tele­health providers are facing sig­nif­i­cant con­nec­tiv­i­ty chal­lenges in their effort to pro­vide care," Murkowski said.
The bill would:
Provide $2 bil­lion in addi­tion­al sup­port for the RHC Program for the coro­n­avirus response.
Increase the sub­sidy rate for RHC Health Care Connect Fund par­tic­i­pants during the pan­dem­ic, which they can put toward addi­tion­al tele­health resources.
Enable mobile and non-rural health care facil­i­ties to engage in tele­health during the pan­dem­ic under the RHC Program.
Streamline the program's dis­tri­b­u­tion of fund­ing so that health care providers can quick­ly imple­ment tele­health appli­ca­tions and treat patients faster.
Delay the imple­men­ta­tion of FCC rules for one year that would impact sup­port for some of the program's most rural health care providers.
Reps. Anna G. Eshoo, D‑Calif., and Don Young, R‑Alaska, have intro­duced com­pan­ion leg­is­la­tion in the House. Several trade groups, includ­ing the United States Telecom Association, NCTA – The Internet & Television Association, America's Communications Association, the Schools, Health & Libraries Broadband Coalition, the National League of Cities, and the Fiber Broadband Association, have voiced sup­port for the bill.