Aphelion Day 2020: Earth Is Farthest From the Sun Today!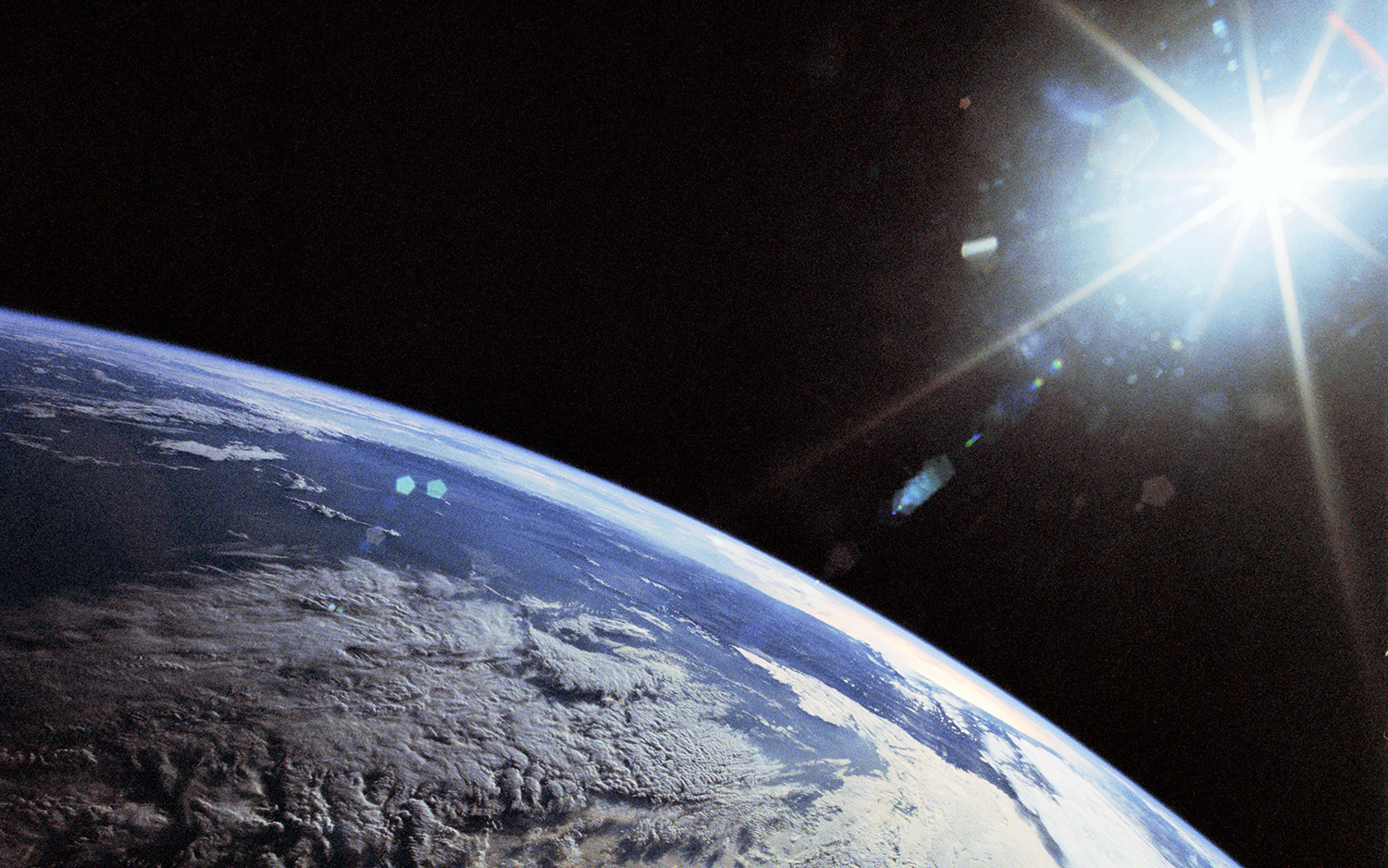 Happy Fourth of July – and Aphelion Day!
This Saturday, July 4, Earth will be at the far­thest point in its orbit around the sun, also known as aphe­lion.
Aphelion will occur at 7:34 a.m. EDT (11:34 GMT), at which time Earth will be about 94,507,635 miles (152,095,295 kilo­me­ters) from the sun. That's more than 1.5 mil­lion miles (2.5 mil­lion km) far­ther than the plan­et's aver­age dis­tance of about 93 mil­lion miles (150 mil­lion km) — and 3 mil­lion miles (5 mil­lion km) far­ther away than it is at per­i­he­lion, or the short­est dis­tance from the sun, which hap­pened on Jan. 5.
Related: The top 10 views of Earth from space
Earth trav­els in an ellip­ti­cal, or oval-shaped, orbit around the sun. As a result, the dis­tance between Earth and the sun varies by about 3% through­out the year.
When Earth reach­es aphe­lion, the sun appears slight­ly small­er in the sky than at any other time of year, though the dif­fer­ence is not notice­able to the naked eye, accord­ing to In-The-Sky.org. (And you should never look at the sun with­out proper eye pro­tec­tion.)
Our planet reach­es aphe­lion only once a year, and the event typ­i­cal­ly falls approx­i­mate­ly 14 days after the June sol­stice, which marks the first day of summer for the Northern Hemisphere and the first day of winter for the Southern Hemisphere. Similarly, per­i­he­lion hap­pens two weeks after the December sol­stice.
This sim­u­lat­ed image shows Earth at aphe­lion, its far­thest dis­tance from the sun. (Image credit: Starry Night)
However, the change in dis­tance from the sun is not relat­ed to Earth's sea­sons. Rather, the sea­sons result from Earth's tilt on its axis. Right now, it's summer in the Northern Hemisphere because the north­ern part of Earth is tilted toward the sun, and it's winter in the Southern Hemisphere because the south­ern part of Earth is tilted away from the sun.
Given that Earth is now approach­ing its far­thest point from the sun, it is also trav­el­ing most slowly in its orbit. In turn, summer is the longest season in the Northern Hemisphere, while winter is the longest season on the south­ern half of the planet.
Follow Samantha Mathewson @Sam_Ashley13. Follow us on Twitter @Spacedotcom and on Facebook.