Anti-Submarine Helicopter Weapon Systems Delivered
MANILA: Munitions for the major weapons system of the Philippine Navy's two Leonardo AW-159 "Wildcat" anti-sub­ma­rine heli­copters are now in the coun­try, the ser­vice chief said.
"Both the Spike-NLOS (non-line of sight) mis­siles and the BlueShark anti-sub­ma­rine tor­pe­does are already "in-coun­try"," Navy chief, Vice Admiral Giovanni Carlo Bacordo was quoted as saying in an inter­view, when asked on the status of the weapon sys­tems of the two AW-159 heli­copters.
VAdm Bacordo said in the Sept 18 Philippine News Agency report that deliv­er­ies of the weapons were com­plet­ed in the fourth quar­ter last year. Once the pilots and air­crew of the AW-159s are fully trained, he expects these per­son­nel to train on the use of these weapons to gain pro­fi­cien­cy in their han­dling.
Spike NLOS mis­sile made by Israel's Rafael Advanced Defense Systems will give the AW-159s a capa­bil­i­ty to engage hos­tile ves­sels beyond visual range. The South Korea-made LIG Nex1 "Blue Shark" light­weight tor­pe­does will serve as the heli­copters' anti-sub­ma­rine weapon and are capa­ble of shal­low and deep­wa­ter oper­a­tions and can run off to a speed of 45 knots.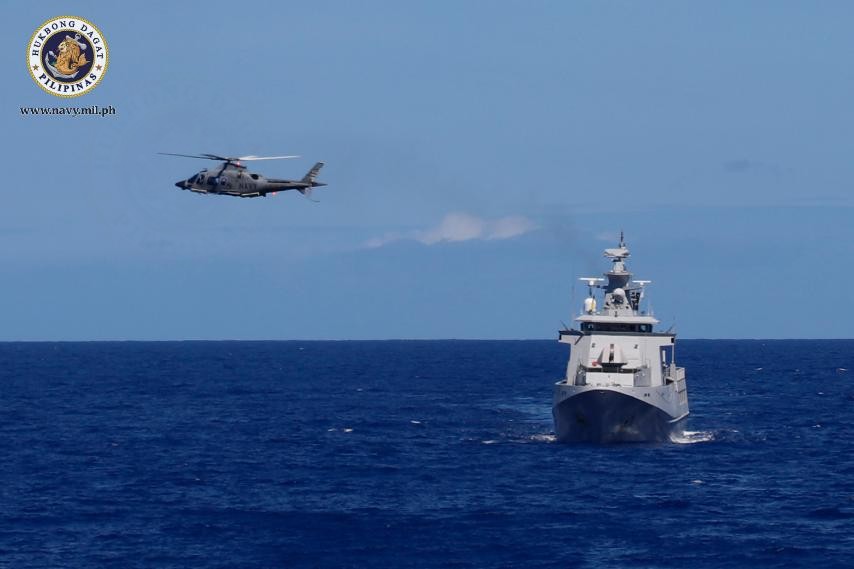 The Philippine Navy's two AW-159s were acquired to com­ple­ment the Jose Rizal-class frigates' ASW capa­bil­i­ties. The heli­copters arrived in May 2019 and were com­mis­sioned in June of the same year. The con­tract for the heli­copters' muni­tion, mis­sion essen­tial equip­ment, and inte­grat­ed logis­tic sup­port is worth PHP5.4 bil­lion ($111 mil­lion). The navy also has three navalised AW109 Power multi-role heli­copters pro­cured ear­li­er from AgustaWestland (now Leonardo).
Top photo: AW159