Afghan Officials: Taliban Attack Checkpoints, Kill 28 Police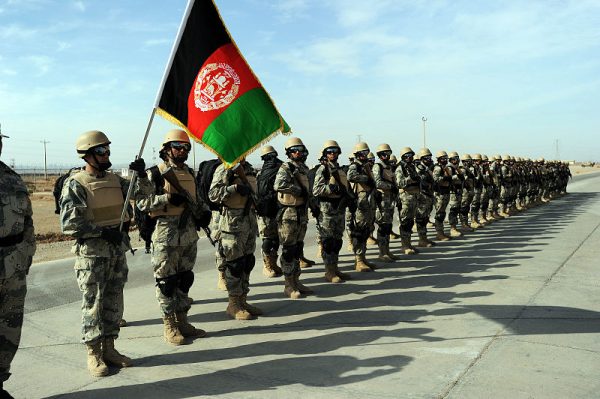 The Taliban launched a wave of attacks on secu­ri­ty check­points in south­ern Afghanistan overnight, killing a total of 28 Afghan police­men, offi­cials said Wednesday.
The vio­lence comes even as Taliban lead­ers and Afghan gov­ern­ment-appoint­ed nego­tia­tors are hold­ing his­toric peace talks in Qatar, the Middle Eastern coun­try where the Taliban set up a polit­i­cal office after they were top­pled from power in the 2001 U.S.-led inva­sion of Afghanistan. The nego­ti­a­tions, which start­ed on September 12, are meant to end the fight­ing and estab­lish a roadmap for a post-war soci­ety.
According to the provin­cial governor's spokesman, Zelgay Ebadi, the attacks start­ed late Tuesday in south­ern Uruzgan province.
A Taliban spokesman, Qari Mohammad Yousuf Ahmadi, claimed respon­si­bil­i­ty for the attacks and said the insur­gents car­ried them out after the police in the area refused to sur­ren­der.
Ebadi, mean­while, said the police­men were killed after they had sur­ren­dered. The dis­crep­an­cy in their accounts could not imme­di­ate­ly be resolved. The remote­ness of the area makes it impos­si­ble to inde­pen­dent­ly verify either ver­sion of events.
Reinforcements were not able to get to the out­posts to save the besieged offi­cers but Ebadi said Afghan secu­ri­ty forces were later back in charge of the check­points. The Taliban seized weapons found at the scene before flee­ing the check­points.
In the nego­ti­a­tions in Qatar, the two sides have so far have spent more than a week decid­ing agen­das and the manner in which the two sides will be con­duct­ing the nego­ti­a­tions.
Both the gov­ern­ment in Kabul and the United States have called for a reduc­tion of vio­lence while talks are being held in Qatar, but the Taliban have said they would not commit to a reduc­tion of vio­lence until the terms of a cease-fire are nego­ti­at­ed and resolved. Deep mis­trust exists on both sides of the table.
By Tameem Akhgar for the Associated Press in Kabul, Afghanistan.