10th CST Showcases Disaster Recovery Communications Equipment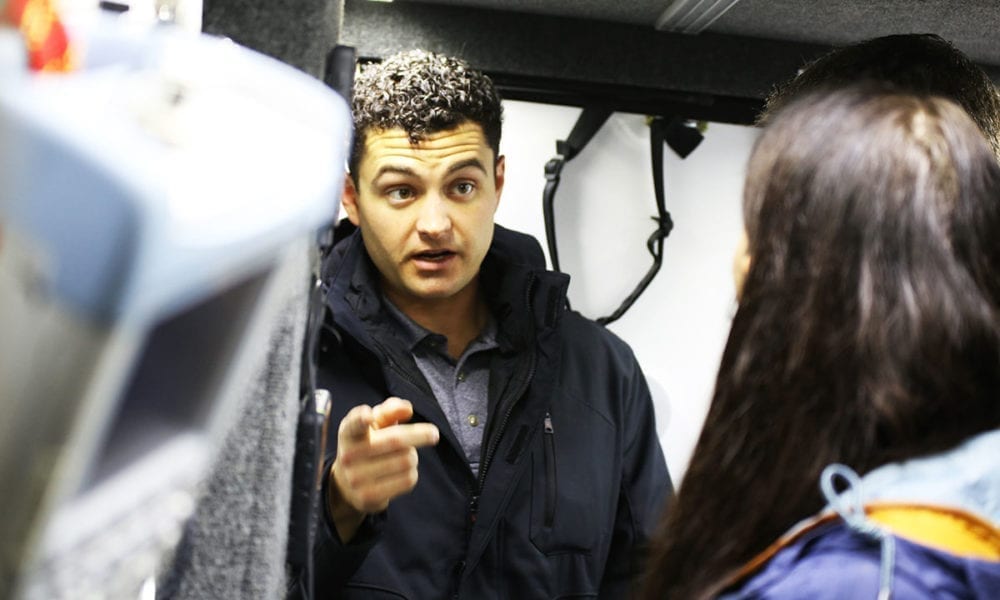 The abil­i­ty to com­mu­ni­cate is crit­i­cal during and after a dis­as­ter. Emergency respon­ders have to know the needs of a com­mu­ni­ty to pro­vide effi­cient, effec­tive help.
"In the wake of a large scale dis­as­ter, com­mu­ni­ca­tion sys­tems are usu­al­ly a mess," said Tech Sgt. Ian Crocker, an infor­ma­tion sys­tems ana­lyst with the 10th Civil Support Team. "The CST's com­mu­ni­ca­tion pack­ages pro­vide a robust net­work for the respon­ders on the ground to make the crit­i­cal con­nec­tions to out­side resources and enti­ties."
Crocker and other mem­bers of the Washington National Guard's 10th CST joined AT&T FirstNet at the Capitol to demon­strate com­mu­ni­ca­tion capa­bil­i­ties. The event includ­ed a demon­stra­tion from a haz­ardous mate­ri­als response truck, a FirstNet Satellite Cell on Light Truck, or "COLT," a flying Cell on Wings, or "COW," and the CST's Disaster Recovery Technology Truck.
"We as CSTs know that our mis­sion is to pro­vide the net­work con­nec­tion for the respon­ders and the public in the event of a large-scale dis­as­ter," said Crocker. "This was demon­strat­ed in Puerto Rico during Hurricane Maria that dev­as­tat­ed the ter­ri­to­ry in 2017. Our com­mu­ni­ca­tions plat­forms, scat­tered around the island, pro­vid­ed the core com­mu­ni­ca­tions infra­struc­ture used by the gov­ern­ment and the respon­ders to pro­vide life-saving mea­sures around the island."
Mark Glenn, chief infor­ma­tion offi­cer for the Washington Military Department, helped coor­di­nate the Capitol campus event after attend­ing a sim­i­lar ses­sion in early 2019 for the California National Guard in Sacramento.
"I simply asked the ques­tion, why can't we put on a sim­i­lar event to ben­e­fit the cit­i­zens of Washington on our Capitol campus as well?" he said. "I just did not expect it to happen right away."
During a call-up, the 10th CST's com­mu­ni­ca­tions assets sup­port the com­mu­ni­ca­tions team and the inci­dent com­man­der on the ground.
With one of the most tech­no­log­i­cal­ly advanced regions of the coun­try, Washington is poised to ben­e­fit from the pri­vate sector in the event of a dis­as­ter.
"The cit­i­zens of Washington ulti­mate­ly are the ones who ben­e­fit the most when the Military Department part­ners with pri­vate sector com­pa­nies who have crit­i­cal resources to bring to bear in our great­est times of need – during and after a dis­as­ter occurs," said Glenn. "The Washington Military Department will con­tin­ue to seek to strength­en our part­ner­ships and cul­ti­vate our rela­tion­ships with more pri­vate sector com­pa­nies who are will­ing to engage and share their exper­tise and resources here in our state."
Article cour­tesy of National Guard, edited for con­text and format by CBRNE Central.
Source: CBRNE Central